Renovations and Restorations
Our approach to building is fundamentally conservative. Our work is part of the long tradition of timber framing; our use of materials, plans, and designs rooted in vernacular practices. Much of our knowledge of what has worked in the past and what needs to be improved on in the future has come from repairing, restoring and renovating timber frame houses and barns here on the coast of Maine.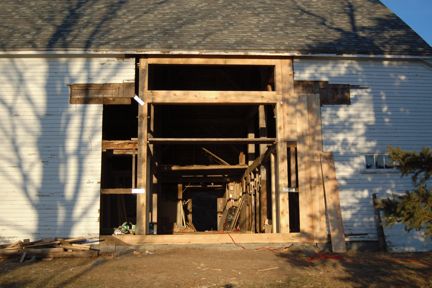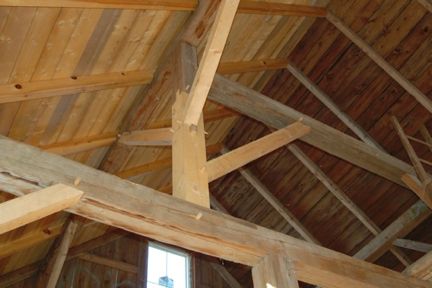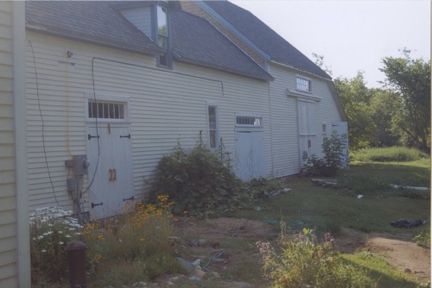 In many ways, the restoration of an 18th- or 19th-century building is more ecologically sound than building new. All of the necessary infrastructure is already in place: driveway, well, electric, plumbing. The materials and original construction represent a significant amount of embodied energy. If we can rebuild, update, repair or replace what is already there, our energy and resource savings will be considerable. In addition, the siting of the building usually makes a certain intuitive sense with respect to the lay of the land, settlement patterns, natural transportation routes, and seasonal weather patterns. This is in marked contrast to our modern practice of scattering buildings haphazardly across the landscape wherever cars can reach.

But updating these older buildings to modern standards is not without challenges. In many ways, the energy economy of earlier centuries was even more reckless than our own. Most older timber frame homes were barely insulated or not at all. A typical farmhouse would burn fifteen to twenty cords of wood each winter for heat. Not surprisingly, these were the centuries when the forests of Maine were cut the most aggressively. Trying to super-insulate these buildings can mean using the least natural insulations or having to build out the frame, since the wall cavities were often only four inches. Another issue that almost always needs to be addressed in these centuries-old homes and barns is structural rot. Sills and tie beams are particularly vulnerable, particularly on the gable walls, where roof overhangs are often minimal. Unless the generations of homeowners have been particularly vigilant about flashings and siding maintenance, water is almost certain to have found its way inside the walls. Our experience repairing these rotten members in building after building is one of the reasons we favor wide roof overhangs in our designs of new buildings.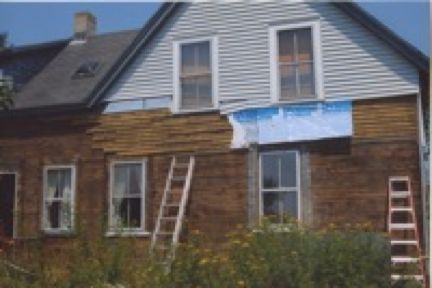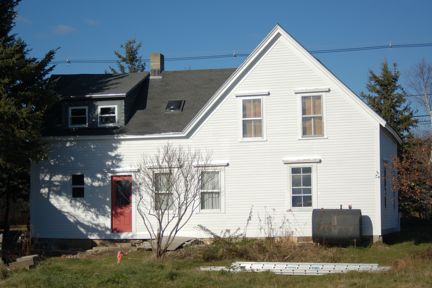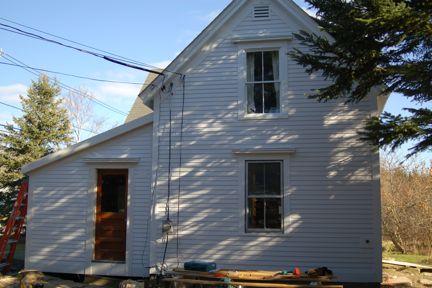 Despite these and other challenges, the preservation of historic timber frame buildings is a more than worthwhile endeavor. Not only are these buildings central to Maine's architectural heritage, they often have deep sentimental value to the families that have called them home for generations. And even for homeowners whose personal history with these buildings is brief, restoring and maintaining them is more often than not a labor of love. If you own an older timber frame house or barn, or are considering buying one, we'd be happy to give you an evaluation of the overall soundness of your building and what might be done to improve its energy efficiency or ensure its long-term integrity. Our renovations all begin with a basic respect for the design and craftsmanship of the original building; most of the materials and techniques we use would be instantly recognizable to the carpenters of the 18th and 19th centuries.